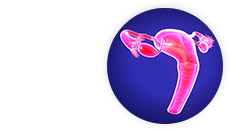 Feb. 19, 2020
Serum Calretinin as an independent predictor for platinum resistance and prognosis in ovarian cancer
Calretinin (CRT) is a calcium‐binding protein that controls intracellular calcium signaling. Besides its prominent expression in neurons, Serum Calretinin (sCRT) has recently been suggested as blood‐based biomarker for prediagnostic mesothelioma detection (see below under News).
CRT is expressed in ovarian cancer tissues in up to 40% of cases; however, its clinical relevance as blood‐based biomarker for ovarian cancer is unknown. sCRT was determined by a Calretinin Enzyme‐linked Immunoabsorbent Assay (Calretinin‐ELISA, DLD Diagnostika GmbH, Hamburg, Germany) in a total of 515 serum samples from 116 healthy controls and 134 ovarian cancer patients (thereof 86% with Fédération Internationale de Gynécologie et d'Obstétrique [FIGO] III/IV), including samples at primary diagnosis and at four longitudinal follow‐up time points in the course of treatment and at recurrence.
sCRT level was significantly increased in ovarian cancer patients compared to healthy controls (estimated difference = 0.3 ng/ml), was mostly independent from CA125 and enabled accurate discrimination between cases and controls.
Higher sCRT level at primary diagnosis predicted suboptimal debulking and was associated with advanced FIGO‐stage and increased amount of ascites.
sCRT levels at primary diagnosis and its dynamics in the course of chemotherapy were independent predictors for poor progression‐free survival.
Furthermore, sCRT at primary diagnosis or a relative sCRT increase in the time interval between surgery and the onset of chemotherapy were both independent predictors of platinum resistance.
This is the first study that suggests Serum Calretinin as liquid biopsy marker for independent prediction of platinum resistance and prognosis.
Cited from Int. J. Cancer: 146, 2608–2618 (2020) © 2019 The Authors. International Journal of Cancer published by John Wiley & Sons Ltd on behalf of UICC.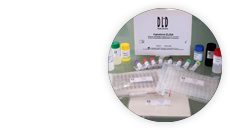 April 11, 2017
Calretinin ELISA: A New Assay for the Detection of Mesothelioma

2 Million tons of asbestos are still being manufactured annually. Over 100,000 people die each year from cancer diseases caused by exposure to asbestos.
The most common types of asbestos-related cancer diseases are malignant lung tumors and pleural mesothelioma.
Asbestos-associated cancers remain on a high level. Blood-based markers are urgently needed to limit invasive diagnostic procedures.
Calretinin levels were significantly increased in malignant mesothelioma patients.

We are glad to inform you about our new Sandwich ELISA for the early detection of human calretinin.

The Calretinin ELISA was developed in cooperation with the Institute for Prevention and Occupational Medicine of the German Social Accident Insurance of the Ruhr-University Bochum (IPA).

The novel assay is highly specific, sensitive and applicable to human serum and plasma.
The ELISA is robust and easy to perform.
The new test is validated in large case-control studies and is involved as well in a prospective study.

Preliminary results indicate that calretinin is not affected by hypertension and much less influenced by kidney dysfunction than mesothelin (data on file).
Therefore, calretinin may be used in cases with pathologies that are known to influence mesothelin.

Calretinin will add to a list of possible candidates for a biomarker panel.
The more markers are available the more marker combinations with possible advantages to choose from.

Calretinin may be the target of a new therapeutic approach.
Our assay might therefore be a helpful tool to (a) select candidates for and (b) monitor treatment during a possible anti-calretinin therapy.

Please find the product profile of the ELISA test, the complete instruction for use and a short summary under products attached.
The new Calretinin ELISA is CE marked and authorized for in-vitro-diagnostic device.
In the US and Canada Calretinin ELISA is for research use only!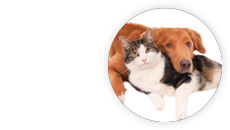 June 7, 2016
SDMA: A Biomarker for the early Diagnosis of Chronic Kidney Disease in Dogs and Cats
Symmetric dimethylarginine (SDMA) is a methylated arginine amino acid. SDMA is derived from intranuclear methylation of L-arginine residues and is released into the cytoplasm after proteolysis. SDMA is excreted by the kidneys.

Several studies have found that 1 in 3 cats and 1 in 10 dogs are likely to develop a kidney disease during their lifetime.

SDMA is an early biomarker of kidney function. It correlates well with glomerular filtration rate (GFR). On average, SDMA increases in chronic kidney disease (CKD) with 30 to 40% loss of kidney function. Creatinine, however, does not increase until 75% of kidney function is lost. SDMA will enable veterinarians to diagnose chronic kidney disease (CKD) much earlier than Creatinine or Cystatin C tests.

SDMA is specific for kidney function. It is not impacted by other diseases such as liver disease, cardiovascular disease, inflammatory disease and endocrine diseases. Another exciting feature of SDMA is that it is not impacted by muscle mass either, which simplifies diagnosing and monitoring CKD in thin geriatric animals, especially cats and animals with other diseases that cause muscle wasting.

Our SDMA ELISA is being validated for serum or LiHep-plasma samples in dogs and cats (LABOKLIN Bad Kissingen, publication in preparation). According to published results the reference ranges for human serum/plasma and cats/dogs serum/plasma, respectively are almost identical: 0.3 to 0.75 µmol/l (corresponding to 6.0 to 15 µg/dl). Persistent levels of more than 0.75 µmol/l (15 µg/dl) point to a diminished renal elimination and thus to a possible restricted renal function. Further studies of SDMA concentration, e. g. in horses or rabbits, are in process. The SDMA ELISA test needs 20 µl sample volume only. The ELISA is specific, sensitive and shows a good correlation to the LC-MS/MS method (DLD data on file).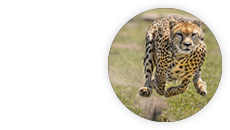 Sept. 8, 2015
ADMA Fast ELISA: Risk Prognosis for Heart Attack and Stroke
Sometimes there is a need to be fast.

The new ADMA Fast ELISA is definitely very fast and precise. This routine analysis test delivers for the first time precise results in less than 3 hours. It is therefore ideal for the quick diagnosis of many cardiovascular diseases, particularly on suspicion of acute coronary event.
ADMA also is the most powerful predictor of ICU unit survival. Patients with high ADMA levels have a significantly increased relative risk of not surviving ICU treatment.

The test is automatable and suitable for small sample volumes (20 µl). It is convincing due to very good specificity, sensitivity, excellent linearity and reproduction. The ELISA correlates perfectly with the ADMA-determination by LC-MS/MS.


March 24, 2014
Homoarginine: a new cardiovascular risk marker in hemodialysis patients
Homoarginine is a non-essential cationic amino acid, which is formed from lysine. In vitro and in vivo, homoarginine shows characteristics similar to arginine. Epidemiological investigations in two large independent cohorts, namely the German diabetes dialysis (4D) – study and the Ludwigshafen Risk and Cardiovascular Health (LURIC) – study have identified homoarginine as useful predictor of cardiovascular events and mortality.
Beyond that homoarginine concentrations are directly correlated with kidney function and are significantly associated with the progression of chronic kidney disease (CKD). Low homoarginine concentrations might be an early indicator of kidney failure and a potential target for the prevention of disease progression which needs further investigations. Furthermore homoarginine could be a useful marker for the monitoring of hemodialysis patients.
Cited: J Lab Med, 2011; 35 (3): 153–159
We offer a competitive Homoarginine-ELISA using the microtitre plate format. The correlation of the ELISA method to LC-MS is exceptionally good. No interference with any therapeutic drugs are observed. The ELISA method allows the measurement of large series of plasma, serum and cell culture samples.
Homoarginine as a biomarker for the risk of mortality is applied for a patent. EP2533653A1 and US20130143240